Courtsdesk
The world's most advanced digital court reporting platform
Legal News. Perfected.
Unprecedented searchability, visibility and tracking of the Courts system.
The Courts
Every High Court case since the 1970s and Circuit Court listings from every court in Ireland, all searchable using exact or 'fuzzy' matching, with timelines, relationship maps and litigation history for all protagonists.
CRO
The only Companies Registration Office search to link litigation involving a company to its profile, with exclusive features such as teamworking tools to create financial comparison charts for multiple firms.
News and Alerts
A live Newsfeed containing all new cases filed, and all new set down numbers. Personalised alerts allow users to track cases or see who is being sued even before they have been served notice.
What is Courtsdesk?
Courtsdesk is a legal intelligence platform for global markets. Courtsdesk supplies businesses with new information from the legal system. This information can be used for legal, due diligence, and risk research - critical data which is fundamental for business insight. Key users include law firms, news outlets, financial services firms, due diligence professionals, regulators, academic institutions, and state agencies.
How is Courtsdesk used?
Use cases include cross-reference and relationship mapping with company data, anti-money laundering checks, and the ability to dashboard and report on large volumes of legal data, e.g. tracking and alerts for all cases relating to large corporations.
Courtsdesk for the Media
Over 70% of court cases in the UK and Ireland take place in non-record courts - meaning there is no public record available. As a result, business and legal researchers, academics and state agencies have zero or limited access to this fundamentally important archive of information on society. Courtsdesk is bridging this gap.
"Courtsdesk is an innovative tool that allows us to achieve best practice in assessing, tracking and managing litigation on behalf of our clients. As a law firm on the cutting edge of legal services delivery, the addition of Courtsdesk is an important offering for our clients."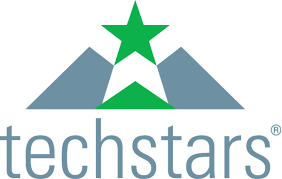 First Irish Fintech start-up to take part in Barclays Techstars accelerator programme.
Tech Startup of the Year 2017, Silver Medal Winner, Bank of Ireland awards
One of six companies voted into Accenture FinTech Innovation Lab 2016.
Winner - AIB/Cantillon Pitch For the Throne. Prize - Ned Stark's Sword.